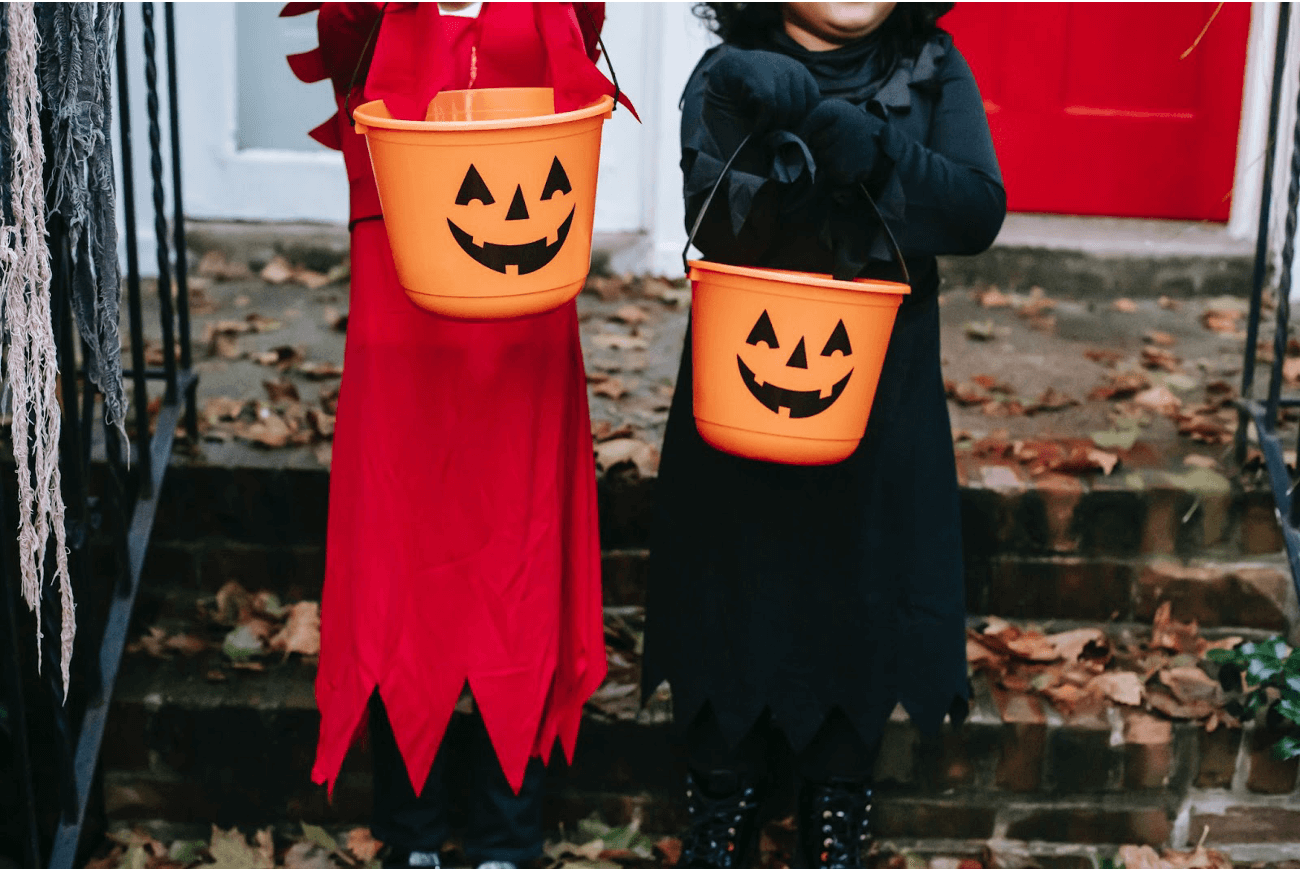 Last year the COVID-19 pandemic changed the way many Americans celebrated Halloween. Some people did not trick or treat, instead opting for smaller festivities or skipping the holiday altogether. With most children back in school and vaccines available for much of the population, we wondered how Americans approached the holiday this year? Using the PureSpectrum Insights Platform, we polled Americans on Nov 1st, to quickly collect the trends of Halloween 2021. 
How America Celebrated 
One thing was clear from our poll, Halloween was not canceled in 2021. While 41% of respondents felt that COVID-19 continues to change their celebrations, 72% of Americans said they celebrated Halloween this year. With the holiday falling on a Sunday, a third of Americans kept their celebrations to just October 31st, while another third said they celebrated Halloween all weekend long. 11% of our respondents took it a step further to say they have been celebrating the entire month of October! 
Activities and celebrations varied. 60% bought candy for trick-or-treaters, 35% went trick-or-treating, 40% decorated their homes, and a third went to some sort of Halloween party. 50% of Americans carved pumpkins and the same amount also consumed something "pumpkin spice" flavored. Only 5% of respondents said they participated in a virtual Halloween event this year.
A whopping 70% of our respondents watched at least one horror movie in October. And like we have previously documented, the most popular way for Americans to access films was on streaming services. 50% of respondents streamed scary movies at home whereas only 20% watched them on cable and 14% went to a movie theater.
Trick-or-Treat Trends
Despite all the festivities, 52% of Americans felt that they saw less trick-or-treating this year than pre-COVID-19 pandemic. 40% of respondents said at least one person in their household wore a face-covering during Halloween celebrations. Our respondents also reported that 2021's most popular costumes were witches, princesses, and characters from Squid Game. 
When asked further about costumes, 40% of the American respondents said they bought their costumes this year vs making them or reusing previous costumes. 21% also purchased a costume for a pet. Only 16% of our respondents said their workplaces held a Halloween party this year. But of those employees, a majority (76%) wore costumes to their workplace Halloween party. 
Candy Preferences
And what would be Halloween without candy? When asked what their favorite kind of Halloween candy is, it's clear that Americans love chocolate and nuts. Utilizing the PureSpectrum Insights Platform's word cloud feature, respondents showed their preference for Reeses, Snickers, and Hershey.
No matter what they wore or how they celebrated, our poll showed that much of America was very excited about Halloween in 2021. Here's hoping that future years continue to incorporate more in-person gatherings, trick-or-treating, and lots of chocolate! 
Want to learn more about how PureSpectrum enables speed to insights? See how easy it is to launch a survey on our Insights Platform.
Interested in getting further details about this data set?  Email us at marketing@purespectrum.com
Methodology
PureSpectrum interviewed 228 online respondents on November 1, 2021, using the PureSpectrum Insights Platform. The platform is integrated with the PureSpectrum Marketplace which combines proprietary measurement tools and third-party data validation to quickly collect high-quality insights. The study fielded in less than 15 minutes and targeted respondents within the United States and consisted of a general population audience of 18+ years old. This study uses a 95% confidence level to examine the data.